Kevin Taylor of "With All Due Respect" fame has described Metro TV's Paul Adom Otchere as "the most dangerous person we have handed the mic to". He calls him "a disease of a journalist and a KVIP fly that leaves a germ everywhere he sits".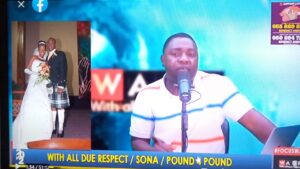 He advised Ghanaians not to be shocked therefore, when they hear Paul Adom 'rant' on air telling lies and defending the NPP because that is his (Paul's) make up. "Paul Adom Otchere, typically was carved out of lies". Kevin said on his platform.
Kevin Taylor further said that "Paul believes he is more intelligent than himself" and "cannot be taken serious." The WADR host accused Paul Adom Otchere of always "looking out for his stomach and not what will develop the country…"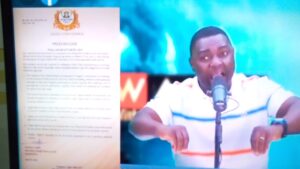 He warned Ghanaians, especially the youth to be careful who they pay attention to in the media. "It is not everybody with microphone wearing a ridiculous suit that has common sense." He said in Twi.
Kevin Taylor applauding Togbe Afede XIV, the Agbogbomefia of Asogli State for rejecting the close to 4billion old cedis paid him as ex-gratia for serving on the Council of State, said, for Paul to insult Togbe for such heroic act baffles him. "Togbe Afede is a man of integrity. No politician can stand on any platform to say, this man came to me for this." Kevin said.