The Bookshop
Contact NLC for your favorite Ewe Literature book
delivery service available worldwide
CONTACT us now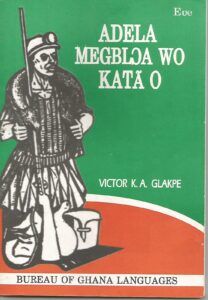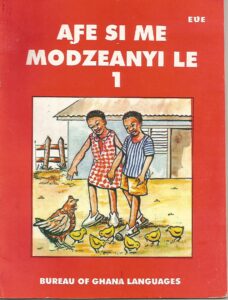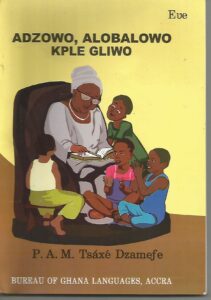 Adzowo, Alobalowo kple Gliwo is a compilation of Ewe riddles, proverbs, idioms and their meanings as well as some Ewe folktales.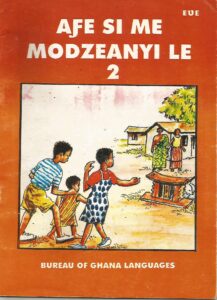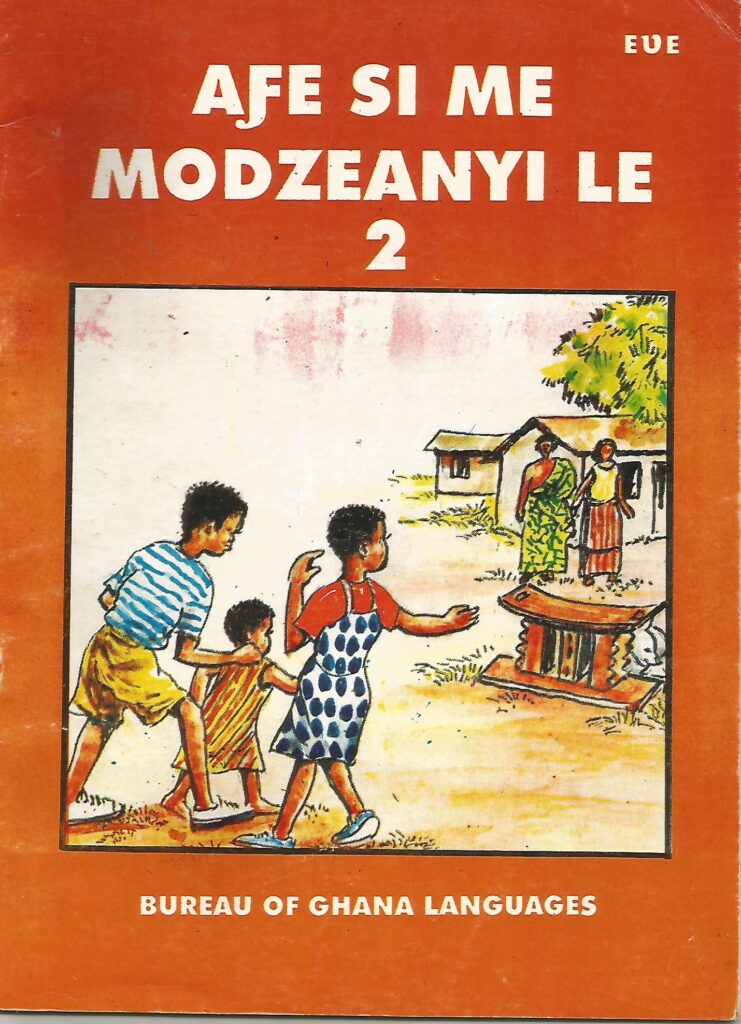 This is a reading book (2) for beginners.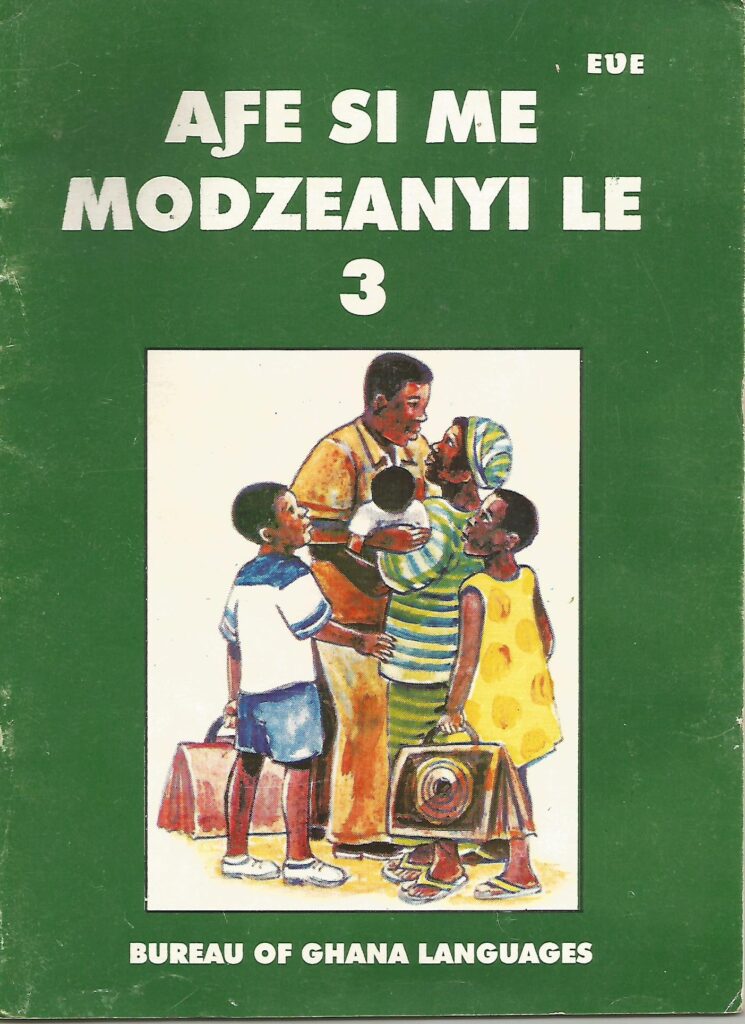 This is a reading book (3) for beginners.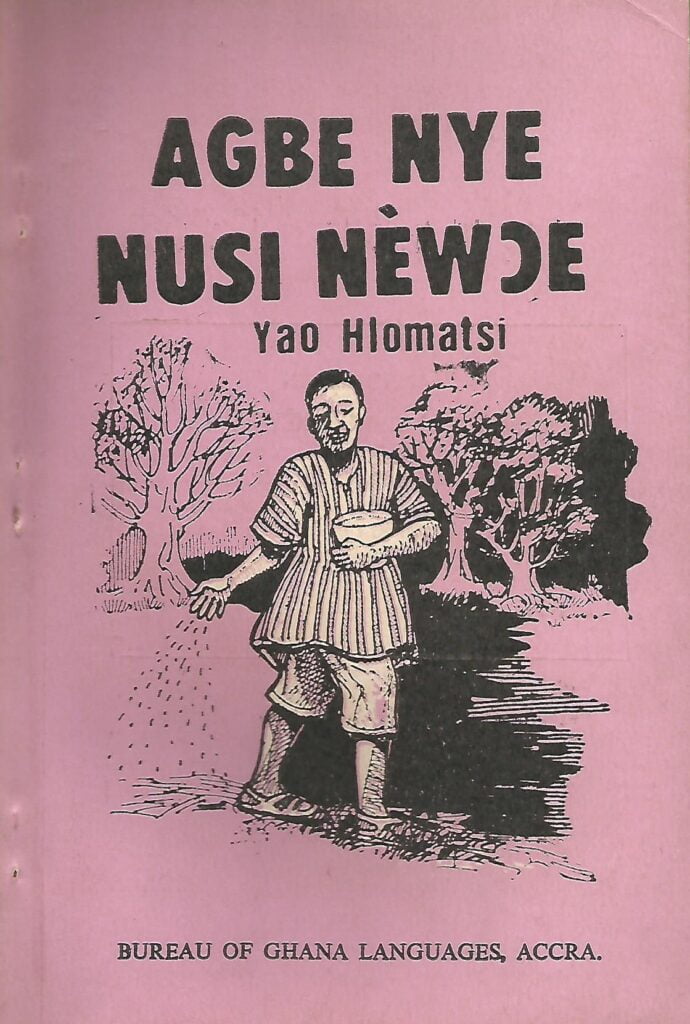 The story 'AGBE NYE NUSI NEWOE' is about a wedded couple. They had two children, a boy and a girl. The woman divorced the man and married another man. The children were cared for by their father alone. They grew to become important people while their mother grew wretched.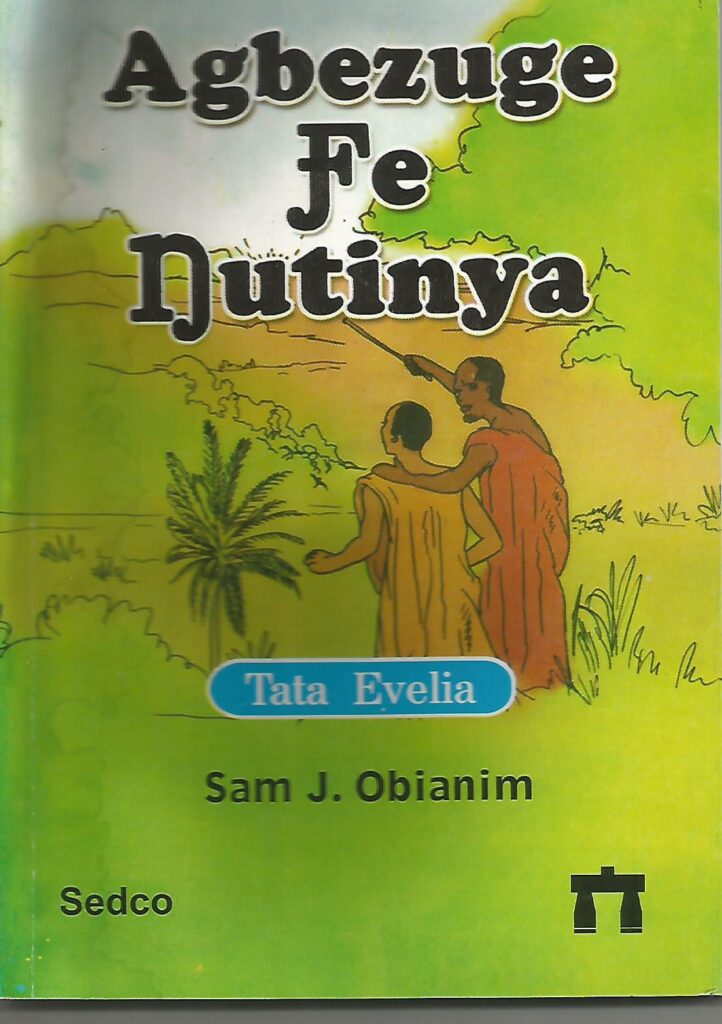 Your life begins the moment you are born into this world until the day you die. Nobody's life journey is the same as another person. We all have different paths. Some live briefly while others live long. Some have a life full of happiness, peace of mind and success. Others live a life full of thorns such as pain, suffering, poverty, sadness, bitterness and so on. However, the journey acknowledge the creator who has the whole world in his hand. Read Agbezuge ƒe ŋutinya and pick up some serious lessons for your own life.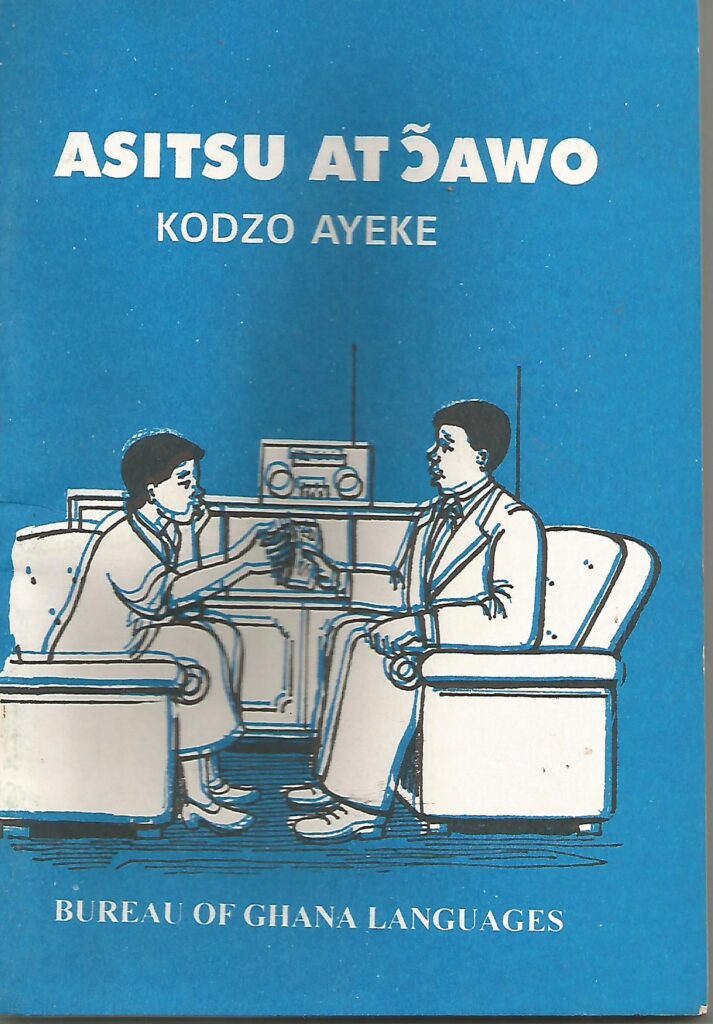 This is about five gentlemen seeking the hand of a beautiful young maiden in marriage. Her father, a very wealthy man in order to ensure the best man wins the this race, gives these men a task to perform. This test is to find out which of the suitors are after his wealth and to prove who truly loves his only daughter.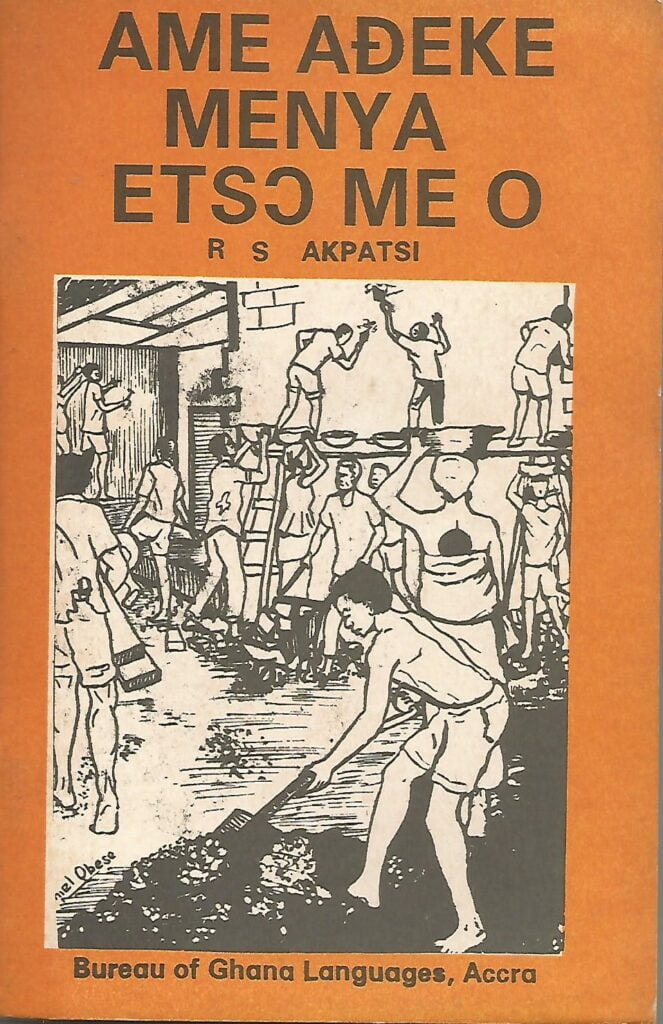 Poverty, it is often said, reduces one's standing in society. This is the theme of the story in this book which vividly narrates how people in a certain village accorded not even the least respect to a couple because they were poor. Nevertheless they worked hard to support their only son, Semanu through school. After school, the boy had a job with a very meagre salary. Through hard work, however, he managed to get to the very top post in his employment. Get a copy and find out how Semanu's life transformed his parents lives.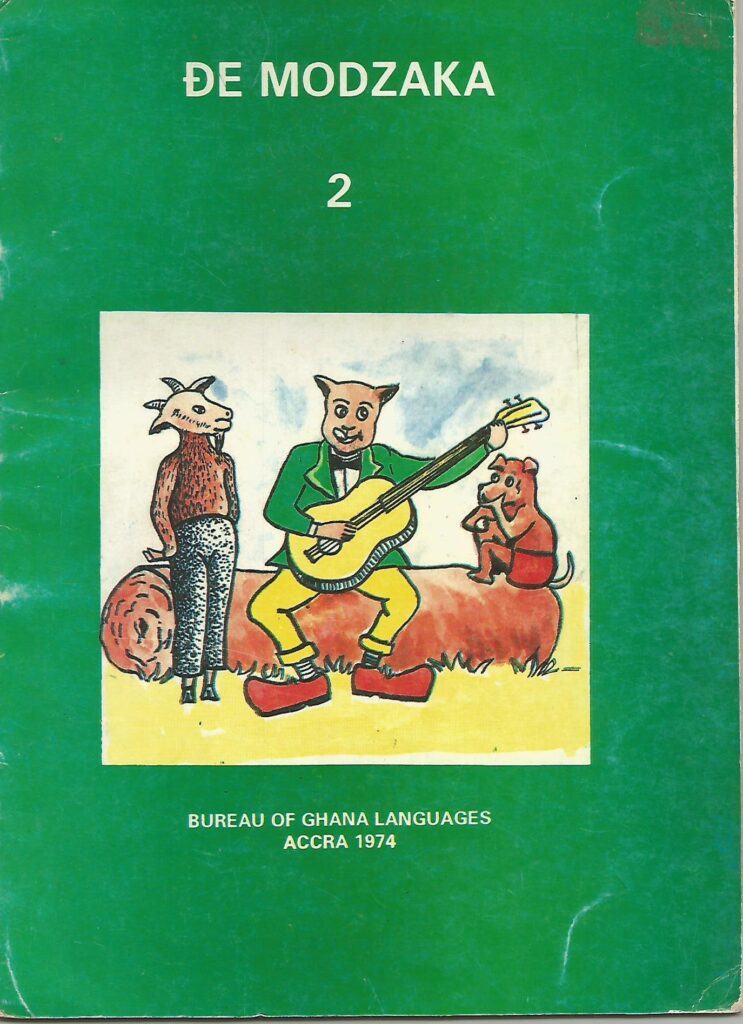 This booklet is a compilation of some short folkloric stories. It makes a good read for family times.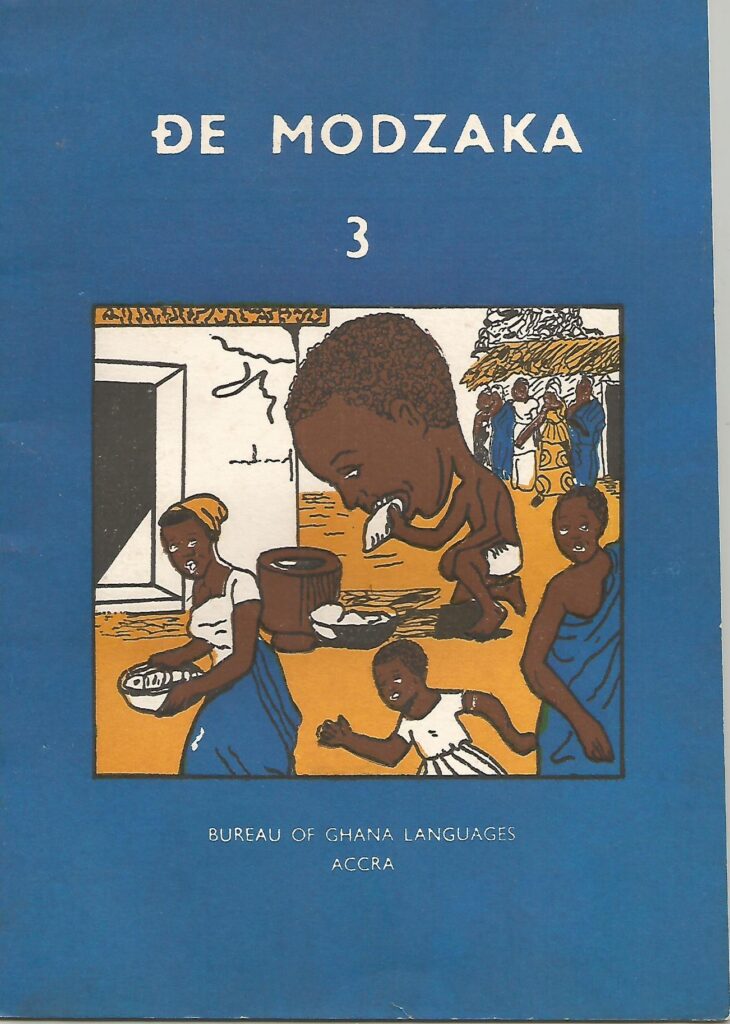 This booklet is a compilation of some short folkloric stories. It makes a good read for family times.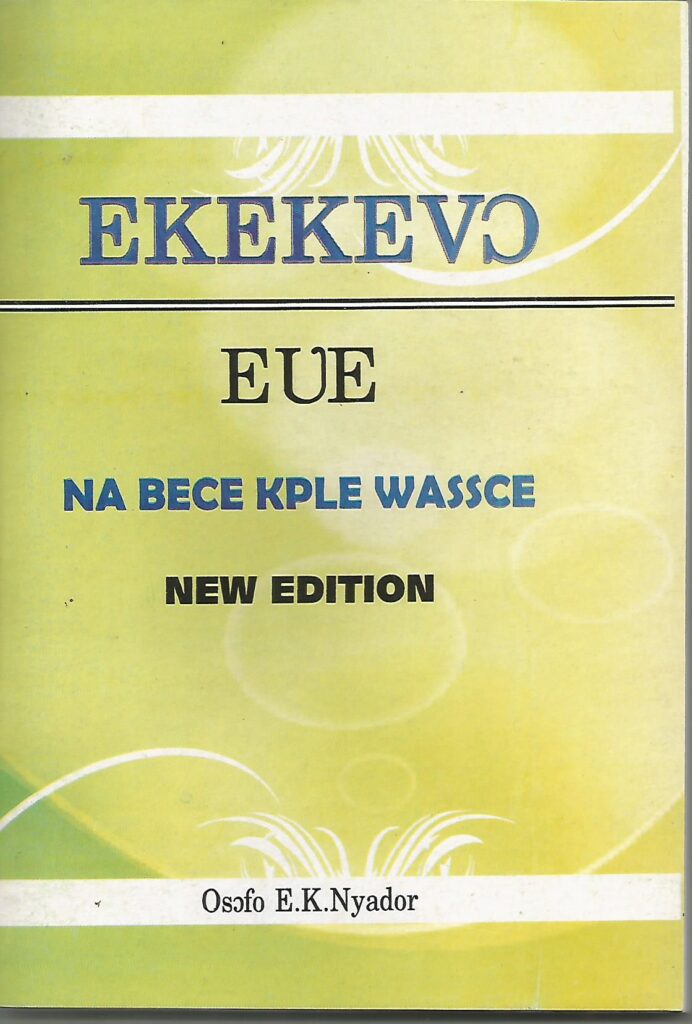 Ewe language study book. Very good for BECE and WASSCE candidates.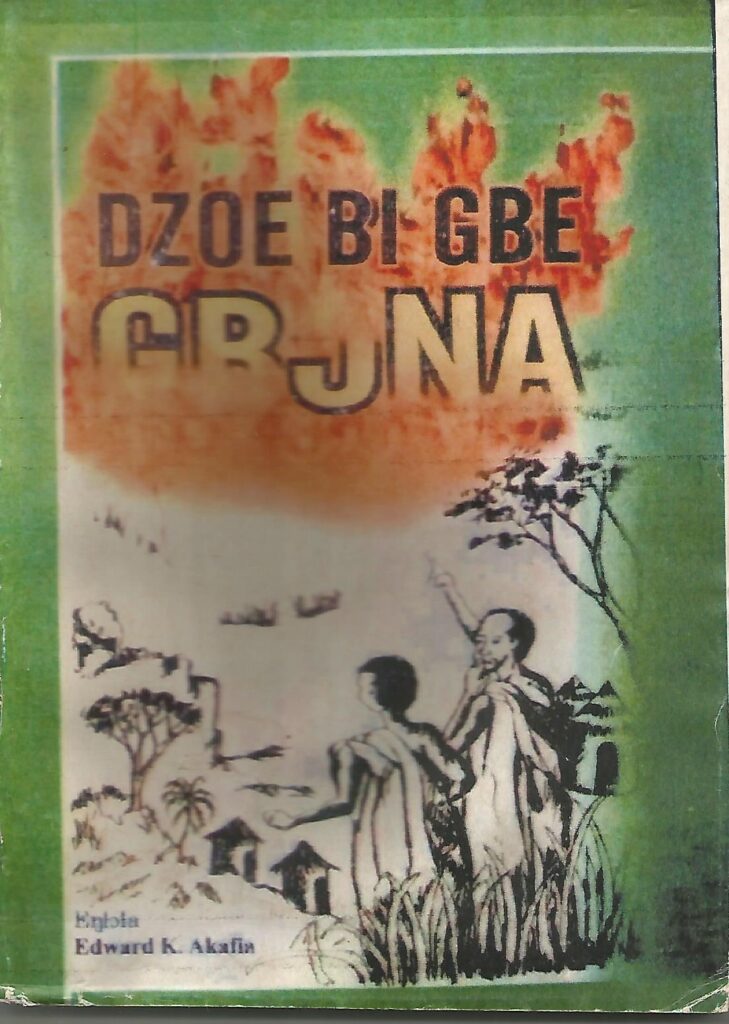 An anthology of very inspiring Ewe poems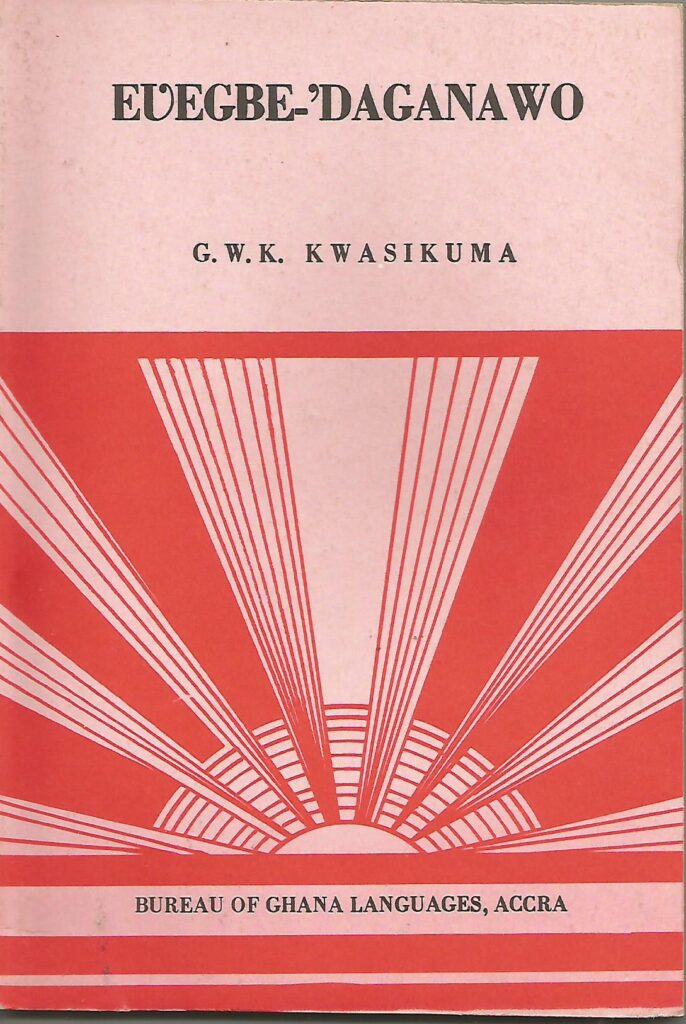 This book contains an alphabetic list of 1256 Ewe idioms and aphorisms with their meanings also given in Ewe. The book is designed purposely for those who want to dive into Ewe classics and for students preparing for examinations requiring an advanced knowledge of Ewe.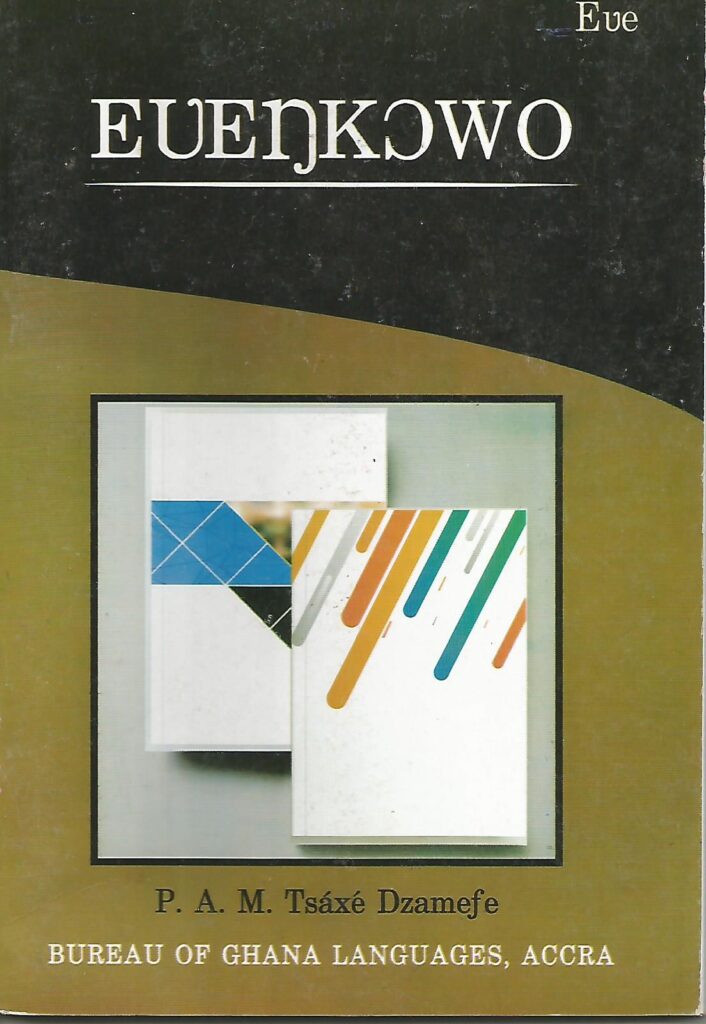 Ewenkowo means Ewe names. The book is a compilation of Ewe names, collected from different parts of Ewe land. The names are divided into thirteen groups. Each chapter treats a particular group of names, giving account on the origin and meaning of the group and provides many examples of names in the group as well.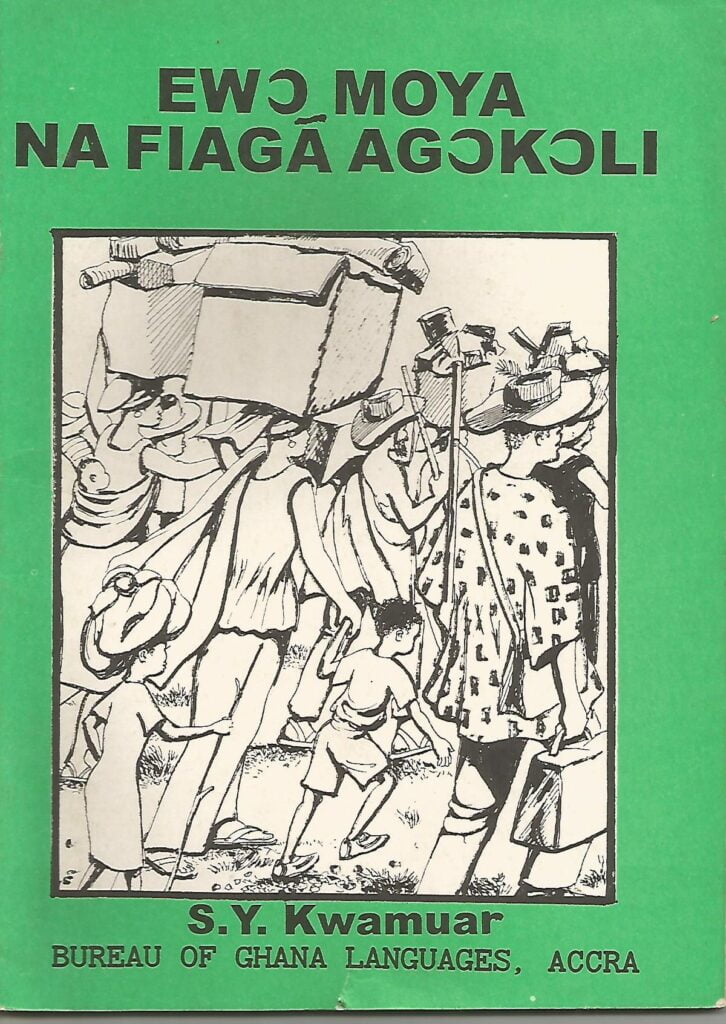 The book 'Ewo moya na fiaga agokoli' is a drama about the migration of the ancestors of the Ewes from Notsie in the Republic of Togo. The decision to move out of Notsie was necesitated by the excessive wickedness displayed against them by Fiaga Agokoli.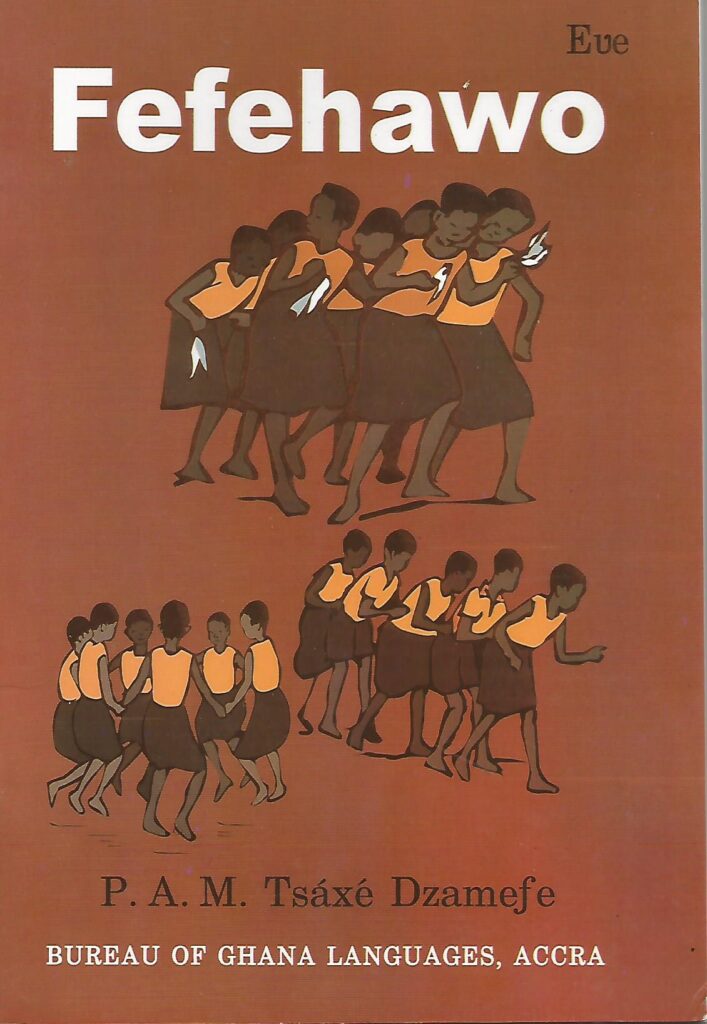 GHC18.00
A collection of play and action songs suitable for use by school children and the general public.
It is hoped that, this book will be useful to teachers and students in training colleges.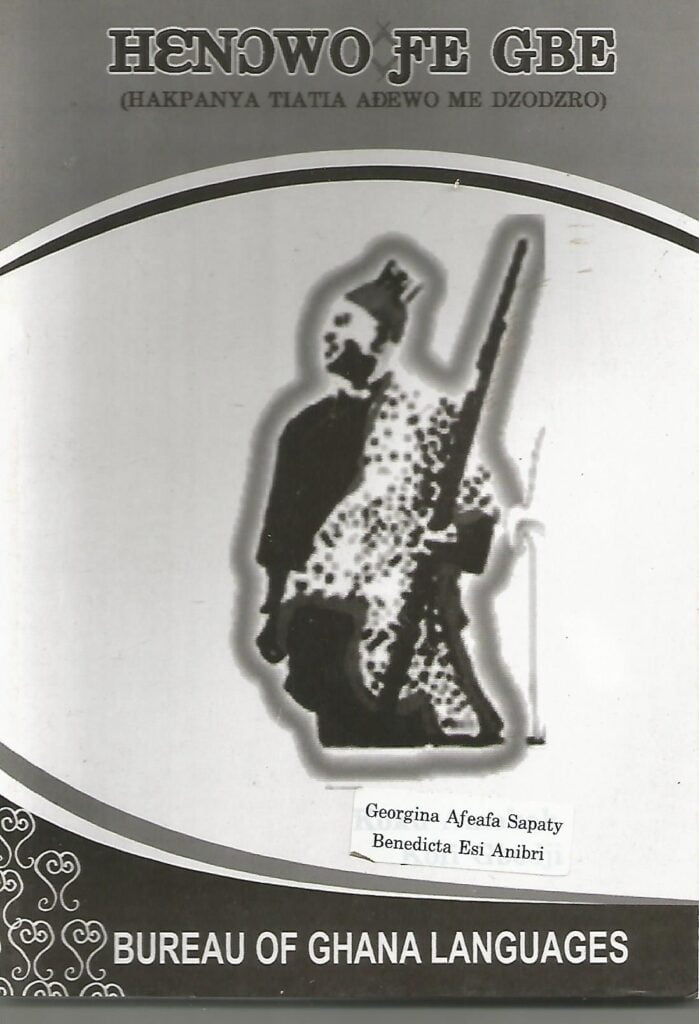 GHC30.00
Commentary on the book 'Henorwo fe gbe'.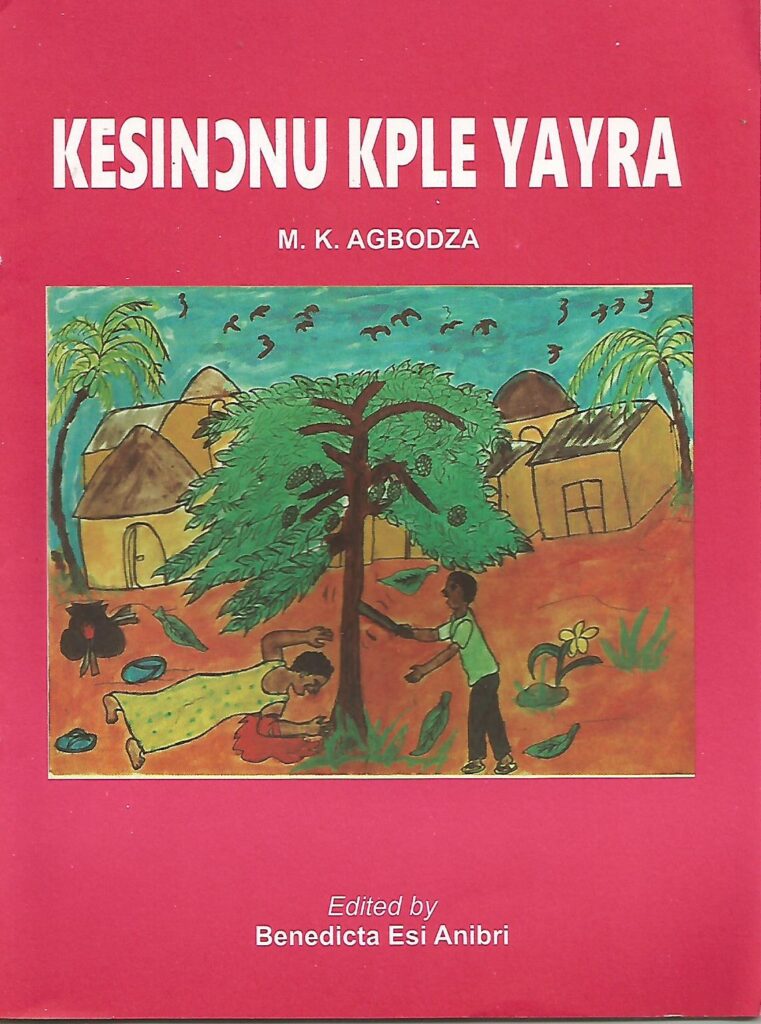 GHC22.00
This book talks about a man, his wife and children. The man Kuwonu and his wife Agbesinyale were staunch Christians who taught their children live godly lives.
The story teaches us how the children of Kuwonu lived and behaved towards one another and also teaches us what is worth fighting for in life.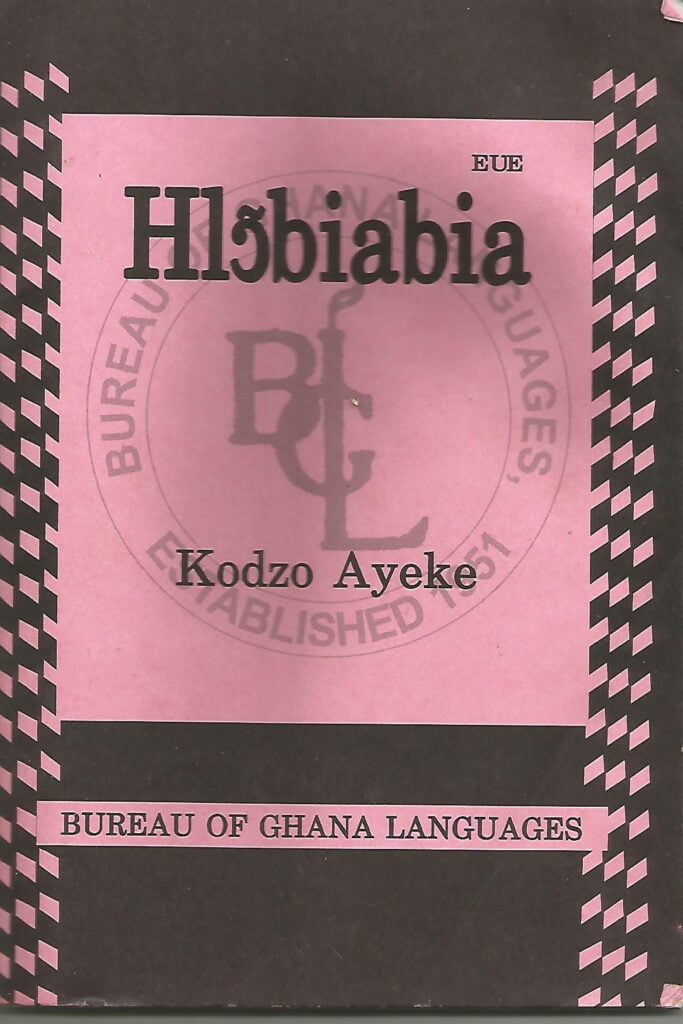 Hlɔ̃biabia (vengeance) is a story of a boy who suffered a great deal of injustice in the hands of many people including his own teacher and close friends. Torments he suffered made him vow to repay mankind in the way he managed to go overseas where he obtained many degrees. Later, however, when he returned home he rendered good service to people and in addition confessed every wrong he had done and pleaded with the bench for a fitting punishment as an atonement for his sins.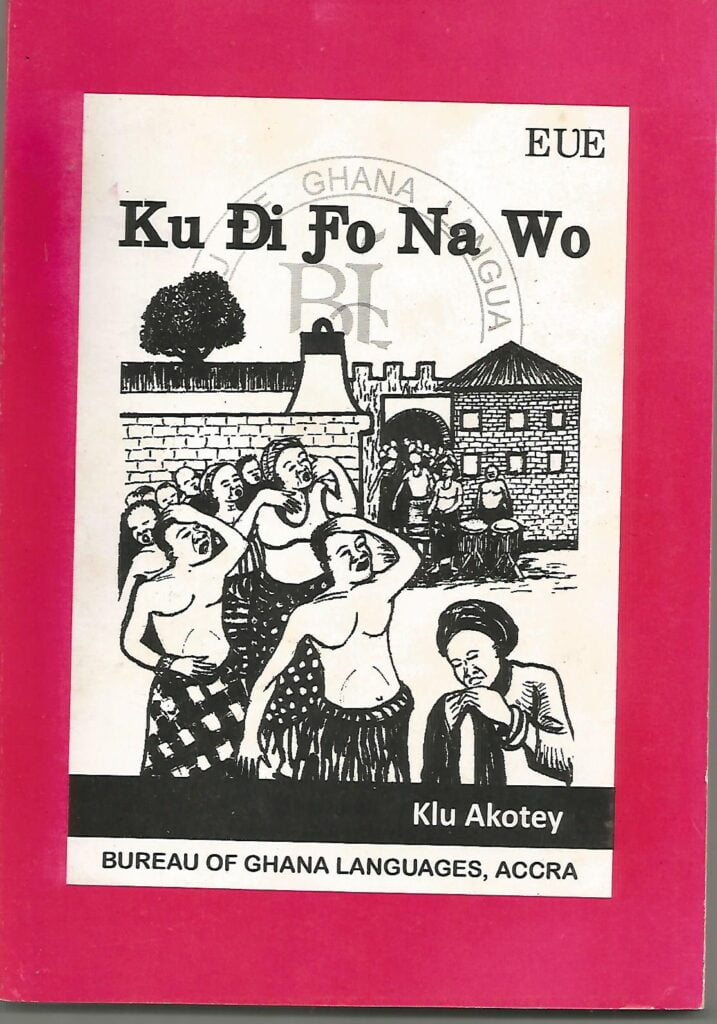 Ku ɖi ƒo na wo is the story of a prince whose parents wanted him to marry a girl he did not love. The prince, instead found, a beautiful maidservant whom he wanted to marry. But he did not make his wishes known to his father as they cut across this, certain incidents sent the fiancée away from home. The prince set out to search for her. On their way back home the girl died. The prince also breathed his las at the outskirt of their town.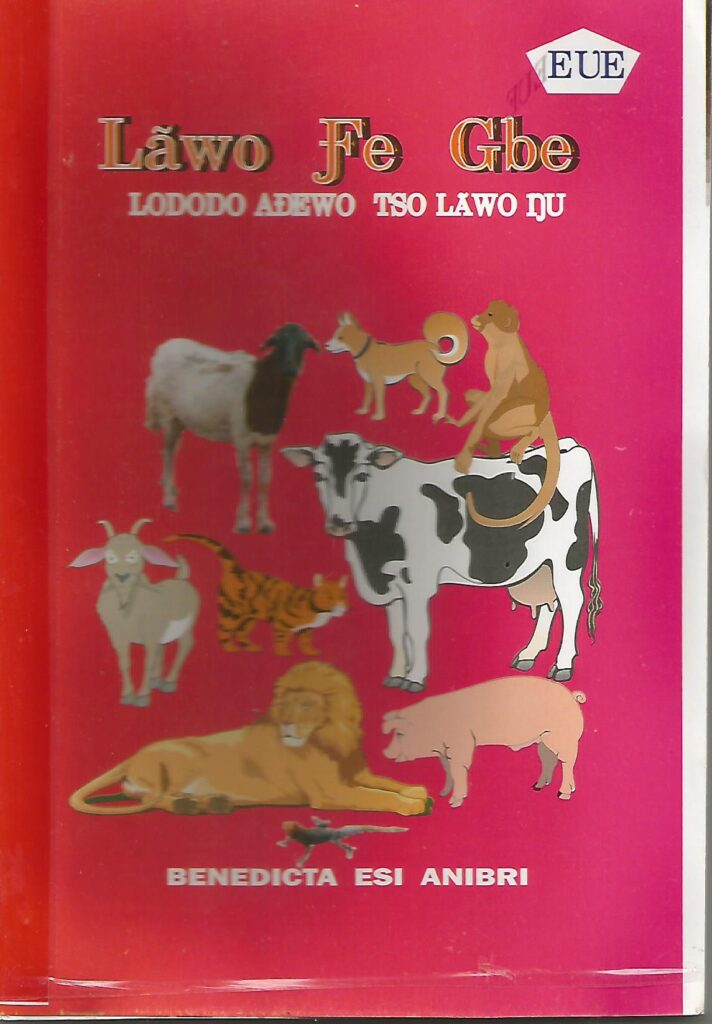 This is a collection of some Ewe proverbs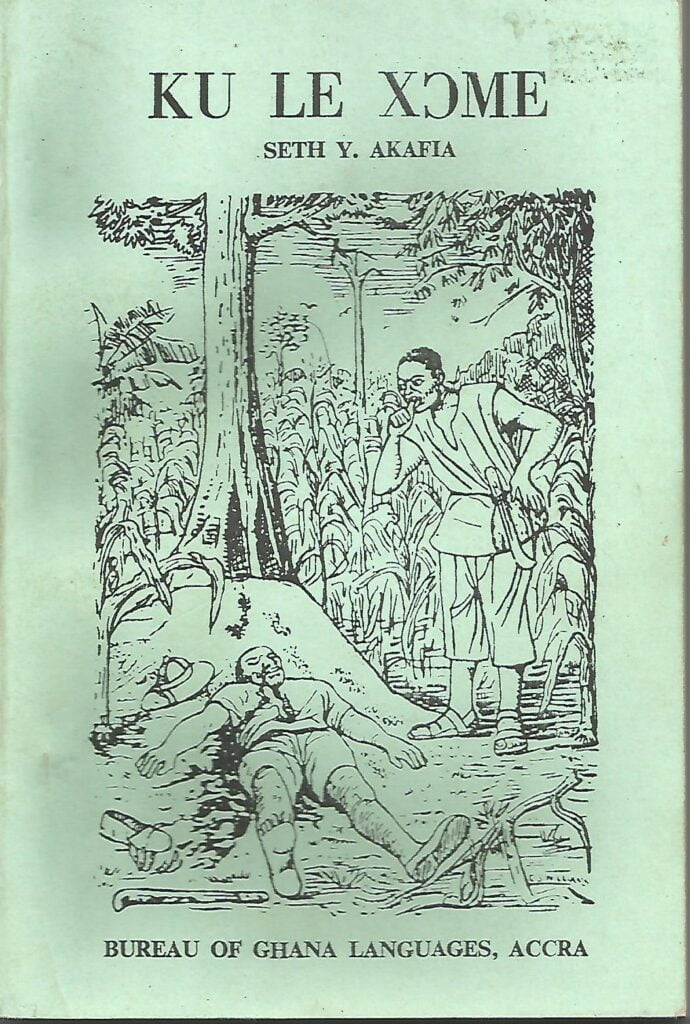 Ku le xɔme: A novel which vividly describes the fortitude, patience and firmness of detective Agbeko who successfully works on two murder cases and brings the culprits to book.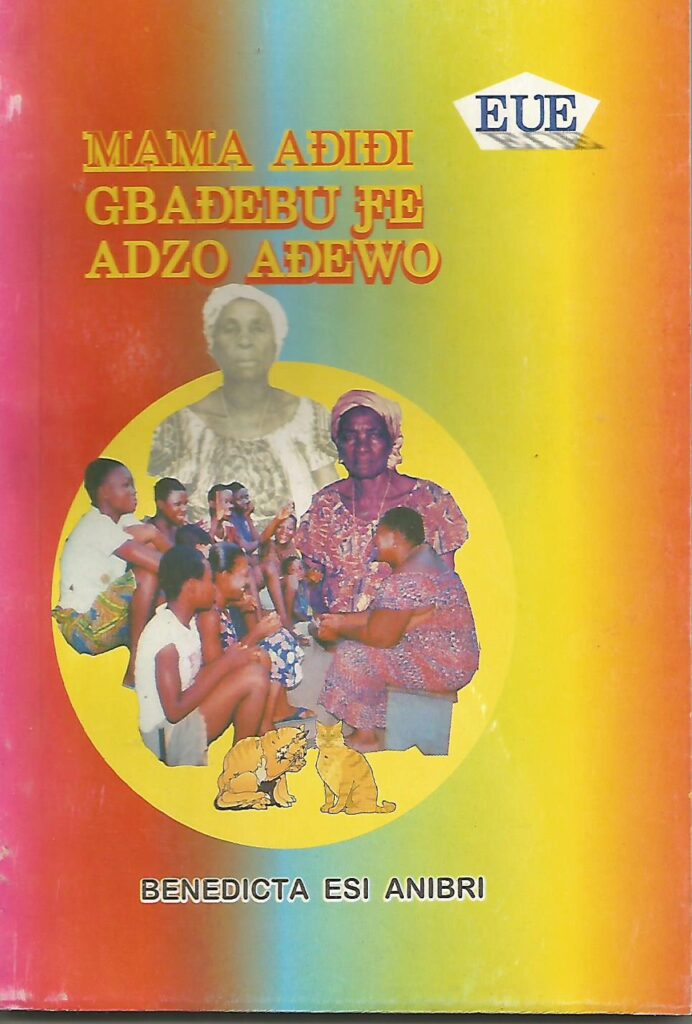 GHC23.00
A collection of some Ewe riddles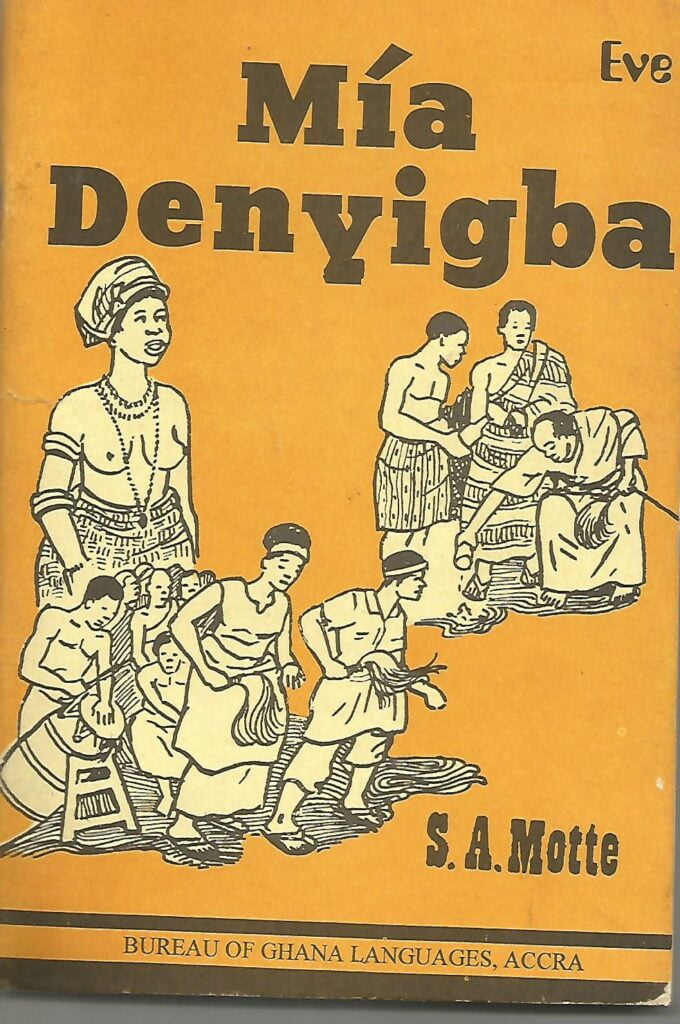 GHC20.00
Mia Denyigba (our Homeland) describes in general the size and physical features of the strip of territory known as Eweland. This stretches along the Gulf of Guinea mainly from the eastern bank of River Volta in Ghana to the eastern boundary of Dahomey. It discusses also some customs and occupations of the people.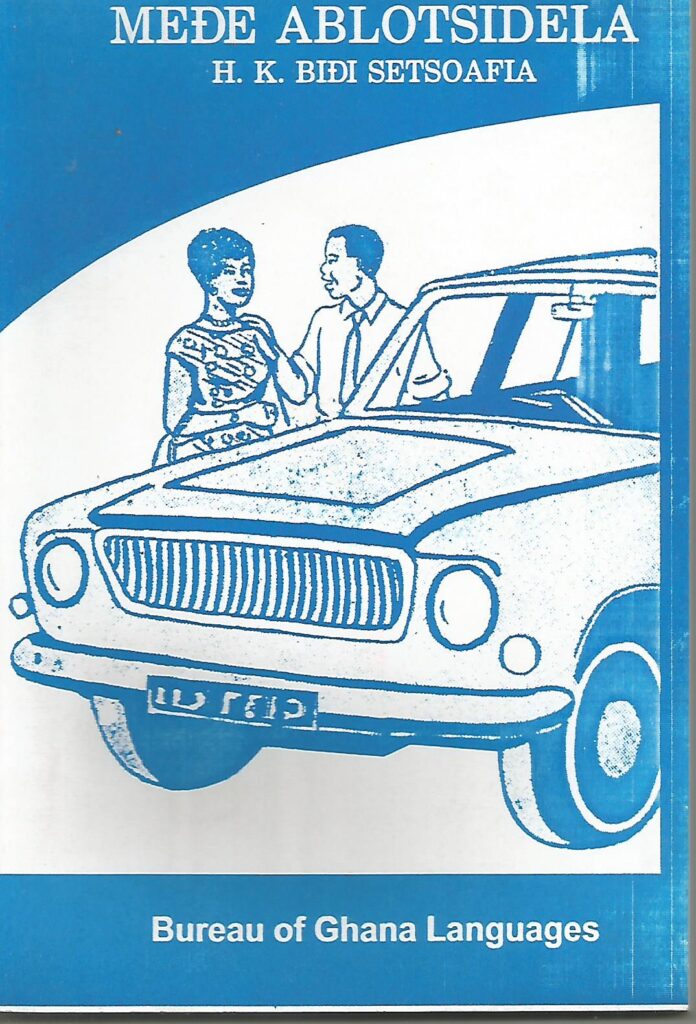 GHC25.00
This play is about the difficulties of two lovers eager to get married. Dadzi, the principal character, is a young man just back home from Britain with a university degree. He has a lucrative job and is well placed in society. He falls in love with Esinam, the well-bred daughter of a devout but stiff minister of religion. Will the preacher agree to this union? get a copy now.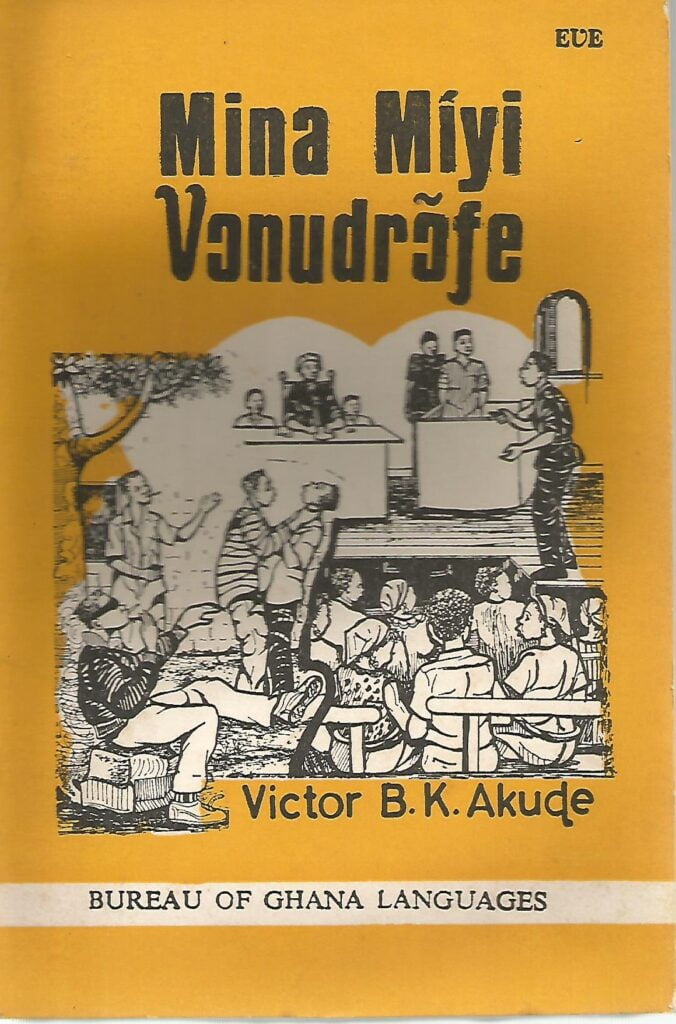 Mina miyi wonudrofe (Let us visit the court) is a crime fiction. It describes and gives some practical demonstrations of the trial of criminals by our law courts. The book is not only interesting but also very exciting indeed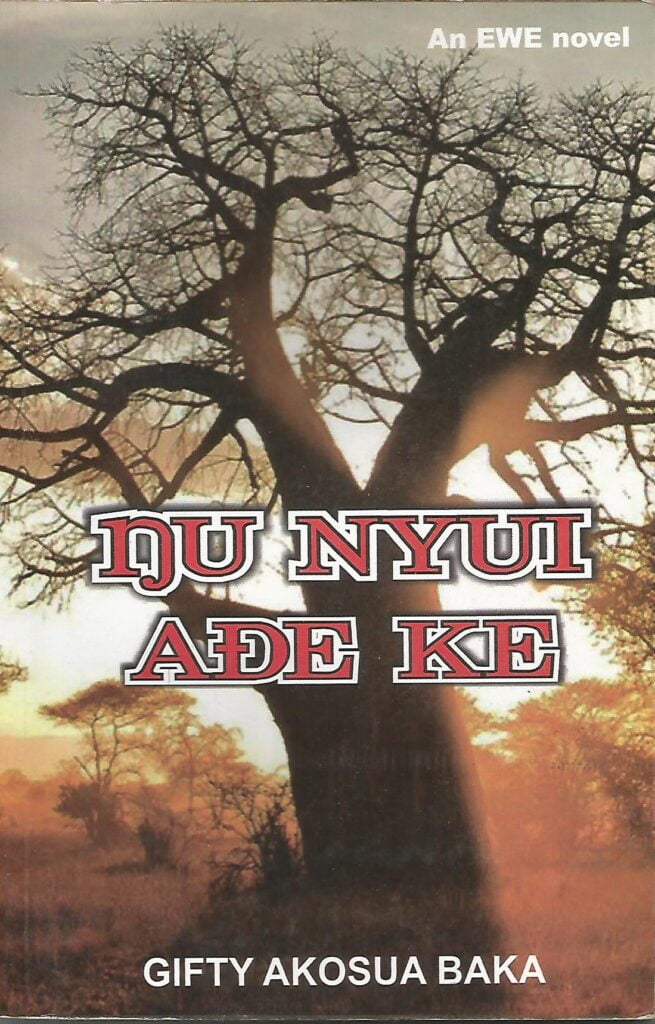 GHC32.00
This is  novel talks about how important family is. In the face of civilization, many do not want to cling to family so much  but it is not that easy because the role of  family still remains very critical in everyone's life; in joyous or sorrowful times.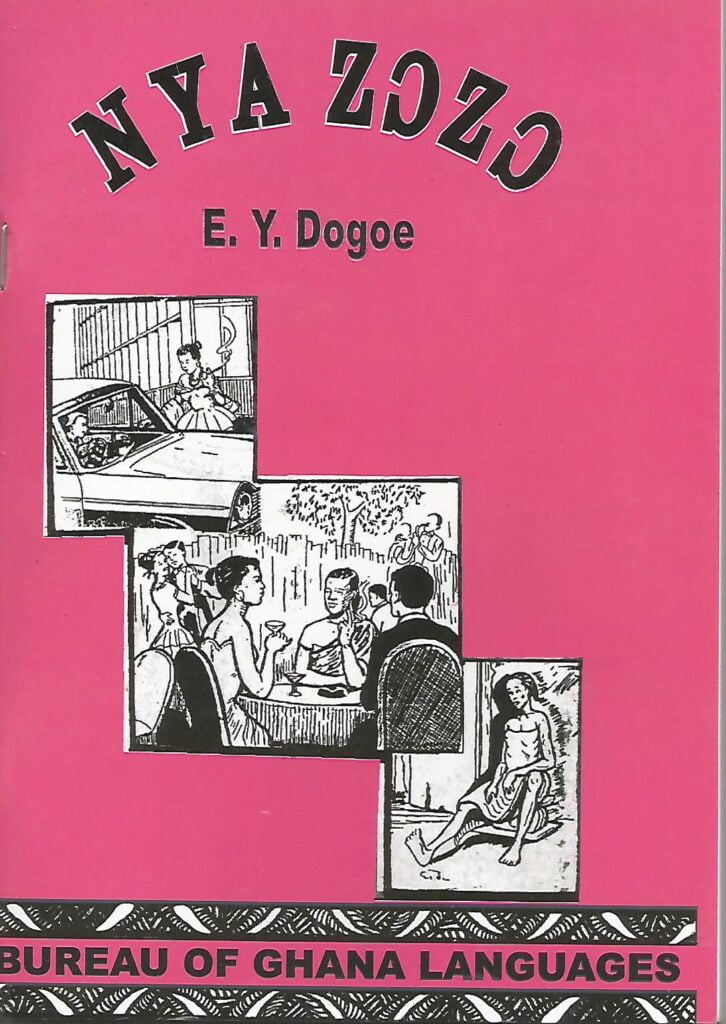 GHC25.00
This story is about the foolish and arrogant life style of a very pretty young lady. She wasted her own life by reckless lifestyle. Her kind abound in Ghana and the world today. It is my wish that readers of this book, both old and young shall learn from this story and live their lives with wisdom.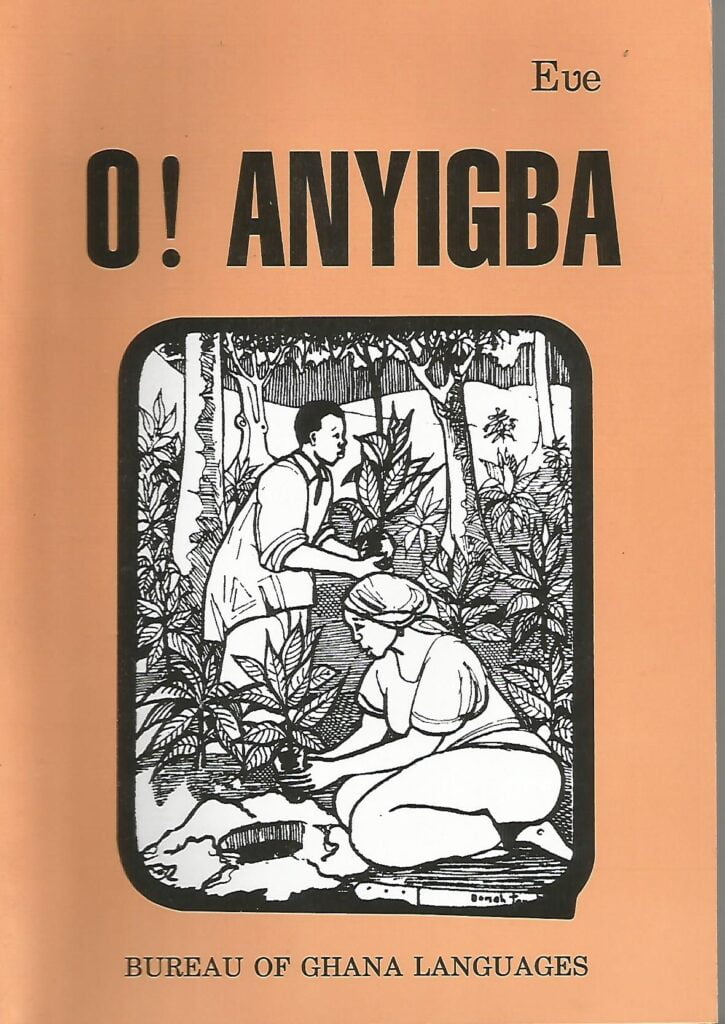 GHC26.00
This drama chronicles the series of bad luck that befell Mr. Dzakle until his death.
He lost his wife to death, bushfire consumed his cocoa farm, he sustained severe injury in his waist in an accident so could not go back to farming. 
GHC32.00
Togbui Kpeglo II (Chief Kpeglo II) is a play. it narrates how impudent Togbui Kpeglo was and how unwisely he administered the affairs of his State – the Kokroko State. What did us subject do about him? What became of Chief Kpeglo II? find out.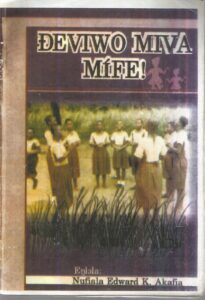 GHC12.00
Deviwo miva mife!
GHC 3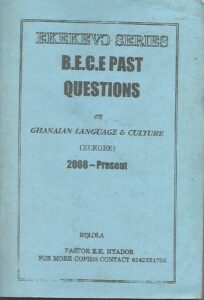 GHC30.00
B.E.C.E past questions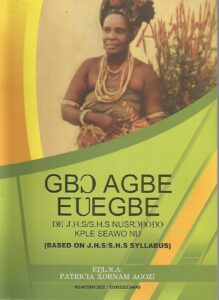 GHC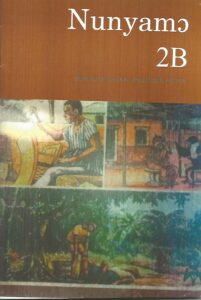 GHC45.00
Collection of interesting folk tales for basic schools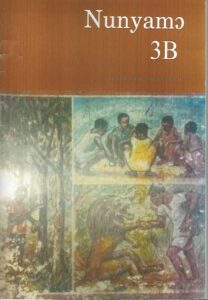 GHC45.00
Collection of interesting folk tales for basic schools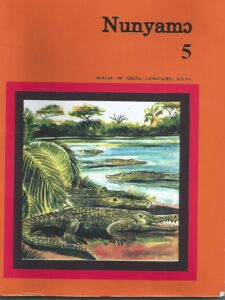 GHC50.00
Collection of interesting folk tales for basic schools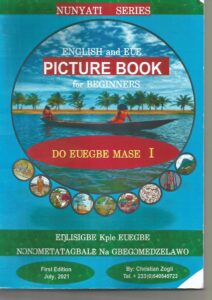 English-Ewe picture book with audio for beginners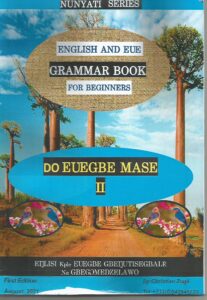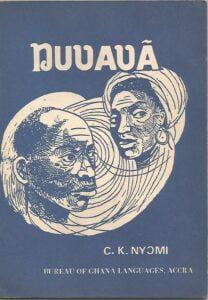 GCH 12.00
Contact NLC for your favorite Ewe Literature books
delivery service available worldwide
CONTACT us now