Ghana, according to the Director General of the Ghana Health Service, Dr. Patrick Kuma Aboagye confirms first five cases on monkey Pox in the country. Dr. Patrick Kuma Aboagye on citi FMs Eye Witness News this evening says the virus is in three regions; Eastern, Western and Greater Accra region.
He explains that investigations reveal a total of 12 suspected cases since May 24, this year. Out of that number, five cases have been confirmed in Accra. None has lost their lives to this disease.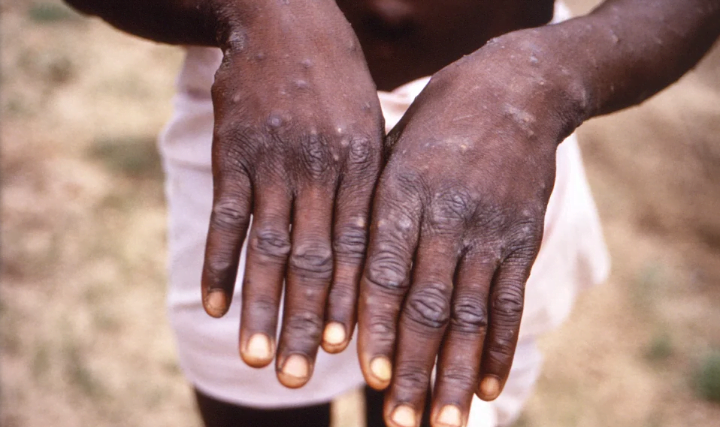 Monkey Pox is a disease transmitted from infested animals such as monkeys, squirrels rodents, etc into human. Dr. Partrick Aboagye further explained that human-to-human transmission occurs through skin-to-skin contact, face-to-face or mouth-to-skin contact. "It can also be spread through touching of beddings, towels, clothes used by an infected person". He said.
Symptoms:
Fever, swellings in the armpit, headaches, muscle aches and general body pains as well as skin rashes and blisters are the symptoms.
"There is clearly no treatment for Monkey Pox. Fortunately, it's a mild to moderate case, especially the West Africa on is mild to moderate" The Director General said.
He cautioned the public to keep their skin lesions clean and hydrated.
He called for prevention and early detection among the general public to ensure this disease does not become a pandemic.
Monkey Pox is reported to be very endemic in Nigeria and Cameroon and has recently found its way into Ghana.
Protect yourself from monkeypox
Avoid contact with infected people.

Wear face mask if you are in contact with someone with symptoms.
Avoid contact with infected animals.
Practice good hand hygiene, especially after you come in contact with infected — or suspected infected — animals or humans. For example, wash your hands with soap and water or use an alcohol-based hand sanitizer.
Use personal protective equipment when you care for patients with confirmed or suspected monkeypox infection.
Only eat well cooked meat.