Many people applauded the #NoCallsDay and believed it was a good decision by the organizers. However, they lament that the information was not widely advertised.
Essie Agbezuge Boadu-Mantey on Kafui Dey's #Whatdeyhappen, a Facebook radio show said 'I am just hearing it from you'. She was however not so sure she could participate because her livelihood depended on it just like many others.
Nutis.org visited convener Ras Mubarak's Facebook page after the half day event. Many comments were suggestive of the fact that the #NoCallsDay indeed needed to go bigger than it did.
The fomer MP for Kumbungu Ras Mubarak commended those who took part in the exercise and assured them about the next line of action to be well communicated in due time.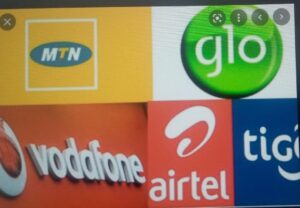 Meanwhile some speakers on #WhatDeyHappen say the SIM card re-registration depicts the gross disregard government has for the people. Essie again says Ghanaians are treated every now and again like zombies; through tin registration, Ghana card, and sim. People have to pay money to get these done. But Ghana is hard. "The group have not communicated enough for people to know the essence. Government is taking us for granted. MTN holding the largest customers seem not to care about people. We for show them say we get the power."
John Nsaman spoke from Arkansas, US suspects a hidden agenda behind the SIM card registration.
He says, "Ghana passport is recognized abroad and it does not make sense that it is not accepted in this exercise in Ghana. Data is a big thing in recent times. Why are we joking with it? There is a hidden agenda. I wonder what kind of country we are leaving for the next generation. The #NoCallsDay is a very good thing."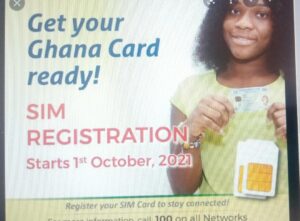 Mawuta Omay is a pilot in Doha. He together with other Ghanaians in the diaspora are worried about not being able to register and what will happen to their Ghana phone numbers after the March 30 deadline. He has had his line since 2005. He asks whether there are plans for people like himself not lose their numbers.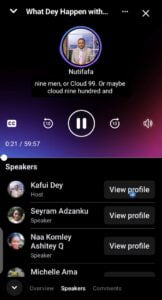 Kafui Dey promised to find out and give feedback on the next episode of #WhatDeyHappen, which comes off every weekday at 7:45pm on Facebook.