MP for Klottey Korley Dr. Zanetor Rawlings told parliament that the best way to honor the legacy of Nana Wiafe Akenteng III, Omanhehe of Offinso Traditional area, it is important to allow the chieftaincy system function without the incessant political interferences in playing its complementary role to Ghana's governance system. She made this statement on the floor of parliament when members took turns to eulogize the late chief on Thursday.
She held the opinion that chiefs and traditional leaders should be able to work with the level of integrity that will allow them serve as a check on the government and be able to raise issues regarding their people's plights without necessarily being viewed as partisan in spite of whatever their allegiances will be.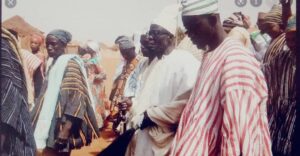 She observed that the many chieftaincy disputes and unrests, which have engulfed the various traditional areas in the country, are mostly because of unnecessary political interferences. "As we look across the various traditional areas of which mine is not exempt the repeated political interferences within the chieftaincy is causing a lot of disunity and unrests." Dr. Rawlings opined.
The constitution recognizes the chieftaincy system and a ministry dedicated to oversee it. This according to Zanetor points to the fact that the chieftaincy system is not a ceremonial institution. "It is still very much alive and a part of our culture and tradition. On this occasion as we celebrate the life and legacy of such a chief, we must be reminded of the importance of a non-interference of politicians in the chieftaincy system." She reiterated.
Nana Wiafe Akenteng III, Omanhehe of Offinso Traditional area, died on October 2, 2021.