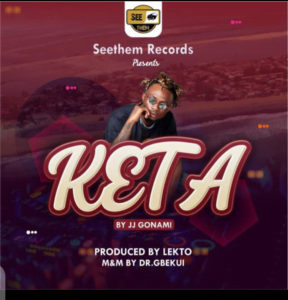 The Tidal Waves has displaced about 3000 people in the Keta Municipality. The incident occurred on Sunday, 7 November 2021.
Following the disaster, JJ Gonami also known as Dr Gbekui is out with a new tune titled "Keta", a piece to awaken our leaders to take up their responsibilities towards making the Keta Municipality a safe haven for indigenes again.
Gonami in a WhatsApp post said "It's true our people are suffering! 
The farm lands are no longer bearing fruits." He was quick to add "maybe it could also be as result of Climate change"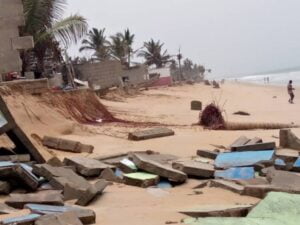 Affected communities include Kedzikope, Keta Central and Abutiakope. Residents were forced out of their homes while others salvaged some of their belongings onto portions of the main road waiting for the water to recede. Tidal waves have been an annual occurrence in these areas. They can be resolved when a sea defense wall is constructed.
The See Them Records boss in his new song #KETA calls on the authorities' to do the needful, saying, "Keta used to be the Volta Regional Capital back in the days but due to havocs wrecked by the angry ocean, it was moved to Ho".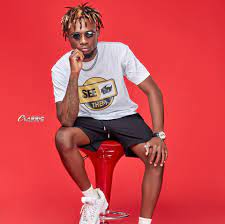 He bemoans the lack of livelihoods in which has led to many youths seeking greener pastures elsewhere.  "Now when our fathers go fishing they usually come back home with nothing.  This has made a lot of youths to travel  to Benin, Togo, Nigeria, Akosombo, Cote D'Ivoire, Burkina Faso among others" Gonami said in a post.
 JJ Gonami laments greatly about the severity of what these people they go through to survive. The Dzidzɔkpɔkpɔ singer sounded so broken when he said "Only God knows what happens to them over there . Some of them die over there and they remove their finger nails and hair and bring back to the country to burry.  Only God knows the number school going age who died in the Akosombo Lake".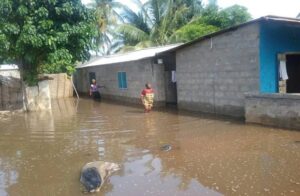 The crime rate in Volta region is on the upward surge. Dr. Gbekui alludes this to the lack livelihoods and calls for urgent attention to salvage the situation. 
He says "I am pleading with our Chiefs , Assemblymen , Opinion leaders , Investors to come to the aid of my people"
by Nutifafa Feyi
Click on the link below and listen to the full song now
KETA BY JJ GONAMI 
Audiomack Link