HO-ƔETOƉOƑE NUTOME: TSIBUTƆWO DO ALƆ WOƉOKUIWO LE MƆDONYAWO ME
Tsibu Awudome nyɔnufiagã Mama Adzadibea I kpɔ dzidzɔ ɖe dumeviwo ƒe afɔ si woɖe ɖe duame mɔ la dodo ŋu.
Efa konyi be Tsibu Awudome si nye Ho-Ɣetoɖoƒe nutome duwo dometɔ ɖeka la va le ko abe tɔdomekpo ene le Dayi Anyiehe nutowo abe Peki, Toɖome, Adzokoe kple bubuawo ene la dome, esi wɔe be tutuɖo nyawo he ɖe megbe blibo.
Mɔdodo si to duame la xɔ ƒe 60 gbɔ eŋu. Tsi ƒe tsatsa to du la me gblẽ mɔ la keŋ eye edzi katã zu glidzaglidza. Edzi zɔzɔ kple lɔri la nye taɖui na dumeviwo. Amewo ƒe xɔwo hã te ɖu ƒioƒioƒio. Nɔnɔme sia tututu na dumeviwo be woawɔ nane aɖe du la tso tsi ƒe nu gbegblẽ me.
Le esia ta, Aƒetɔ George Aggrey nɔ ŋgɔ na duame sɔhewo eye wodzɔ ga ɖe mɔ la dodo ŋu. Wokpɔ mɔ na dziɖuɖu ʋuu nu ti kɔ na wo.
Esi #NUTITV ɖo dze kple aƒetɔ George Aggrey la, egblɔ be 'míede Ghana Highways dɔwɔƒe me le Ho, wova do mɔ kpɔ ɖa be ga nenie woatsɔ wɔ mɔ na mí hã. Wova kpɔe eye wodzidze teƒea hena míenya be ga si ayi ɖe dɔa me la ade GHC90,000.'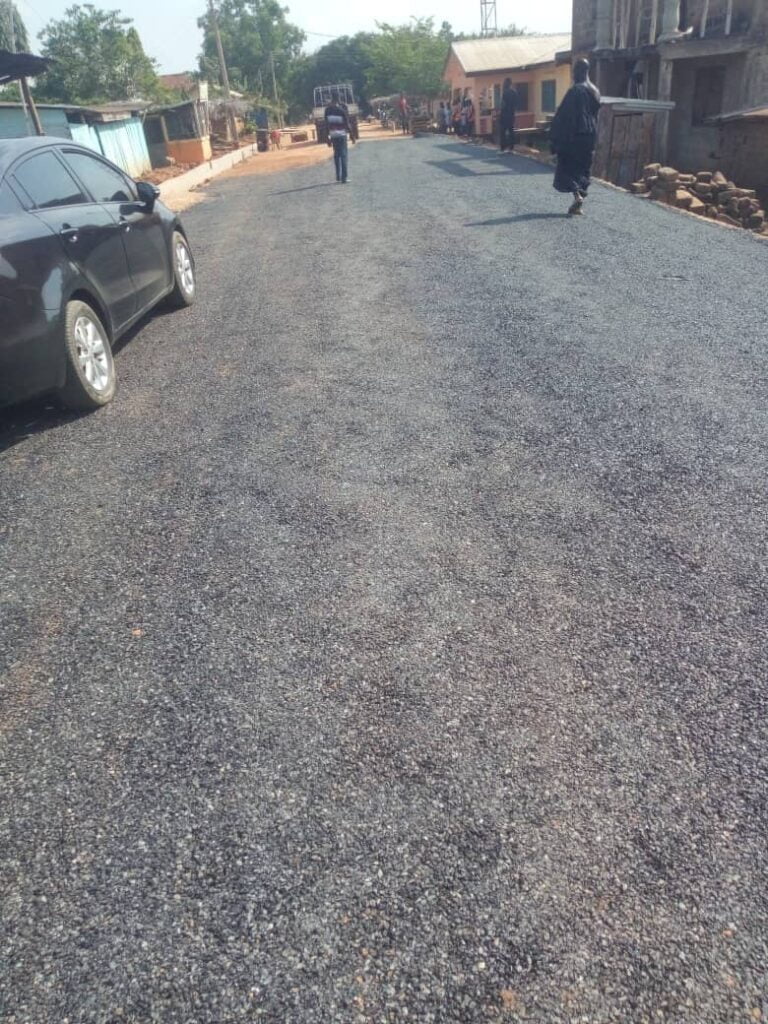 Tsibuviwo le aƒe kple gbe sia le ga dzɔm de ɖoɖo sia me eye dɔ la ƒe afɔtsɔtsɔ nye dzesi be wotsɔ ɖe le dua ƒe ŋgɔyiyi me.
Aƒetɔ Emmanuel Kwasi Bedzra, ame si nye Ho-Ɣetoɖoƒe sewɔtakpekpemenɔla la ɖe eƒe dzidzɔ kpɔkpɔ ɖe dɔ nyuie si Tsibuviwo de tome la fia eye wòtsɔ GHC10,000 do alɔ dɔ la.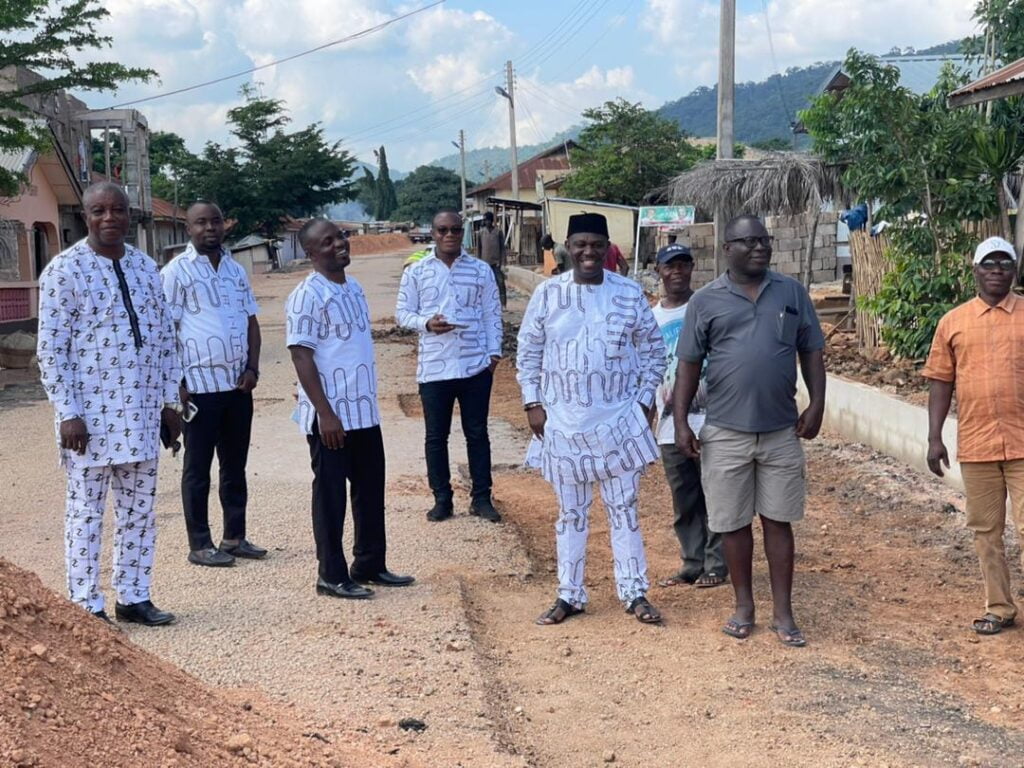 Mamaga Adzadibea gbãtɔ, be kpovitɔwo ƒe dɔwɔƒe mele yiwo gbɔ o eye 'Pekitɔwo mexɔ mìaƒe nya o eya ta ne nya aɖe dzɔ la, ɖe míƒoa xlã toa ado to Asikuma hafi ayi ɖe Tsito alo Anyirawase hafi akpɔ kpovitɔwo'
Mamagã be yewo hiã kpekpeɖeŋu na Tsibu Vocational School asinudɔsrɔ̃suku la, ne wòate ŋu axɔ ŋusēdodo (accreditation) hena sukuviwo kple nufialawo xɔxɔ le agbɔsɔsɔ me.
Ebia be Tsibuvidzidzi ɖe sia ɖe natsɔ ɖe le du la ƒe ŋgɔyiyi me.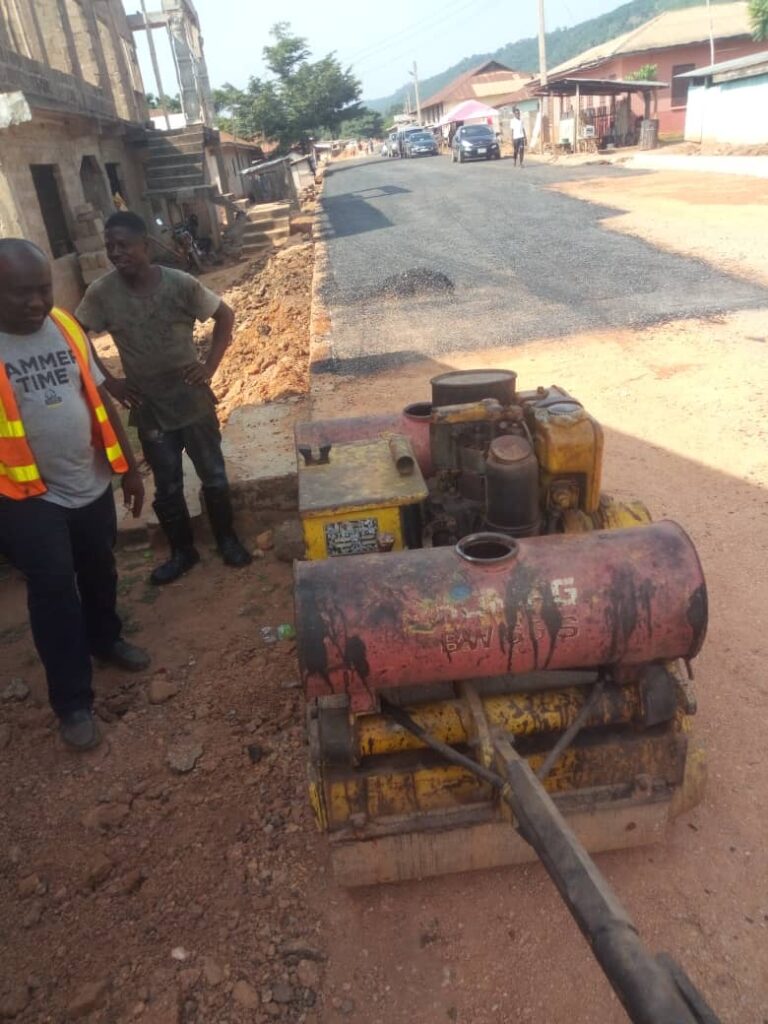 Eŋlɔla Nutifafa Feyi